Feature articles. Profiles of people and organizations. Advertorials. Marketing collateral. Branding support. Promotional materials. Websites. Social Media. Blogs. Blurbs. Ghostwriting. Columnist.
Magazines. Newspapers. Niche publications. Special sections. Multi-platform publication development. Books. Newsletters. Copy editing for articles and books.
ABOUT ME
My first "real" job was at a trade magazine for firefighters in NYC, and my next was as a section editor for a weekly newspaper covering technology and communications. Since then, I've held editorial positions at magazines and newspapers, and I've enjoyed a robust freelance career as a writer and editor for
media outlets
, corporations, nonprofits, and individuals. My portfolio of work spans platforms (print, digital, social, and hybrid) and subjects, including (but not limited to) philanthropy, technology, business, science, health & wellness, fitness, art, food, leisure, literature, and culture. I also earned an M.F.A. in Creative Writing Nonfiction in 2015.
I'm Available for New Projects.
Looking for a writer/editor to cover a subject or vertical, a copy editor to review and improve content, or someone to handle your editorial or communications overload?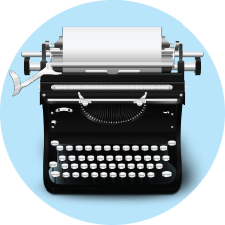 What type of project do you have in mind?