About Emily Leinfuss
I started working at magazines in New York City directly after earning my B.A. from SUNY Buffalo. In my first substantial job I managed sections and wrote on financial, human resources and personal computer trends for an information technology (IT) newspaper.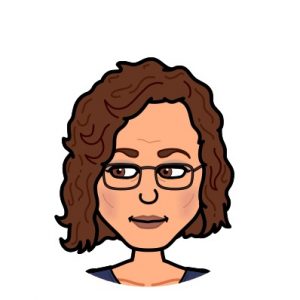 After seven years of working full-time, I went freelance the first time.
During that 14-year period I specialized in covering technology and business trends. My clients included magazines, newspapers, research firms and marketing agencies, for articles, analysis, profiles of people and companies, white papers and marketing copy. During that time I wrote and edited advertorial sections that appeared in Businessweek, Money Magazine and Human Resource Executive.
In 2004 I re-entered full-time employment as executive editor for a group of parenting magazines in Sarasota, FL. Next, I was hired at the New York Times-owned Sarasota Herald-Tribune (now the Herald-Tribune Media Group) to develop, manage and write custom publications. Through the eight years I worked at the H-T my job expanded to include magazine-size advertorial publications such as Dining Guide (now EatDrink), Readers' Choice, Golf Guide, Physician Guide, Newspapers in Education and additional health, medical and business tabloid inserts.
In 2011 I eagerly transitioned to freelance status for the second time. Today, I am busy meeting deadlines for clients that include the Herald-Tribune, website developers, financial investment companies and philanthropic and research-based institutions.
Also, in 2015, I graduated with a Masters of Fine Arts in creative writing nonfiction from the University of Tampa. In pursuing the MFA degree my focus was to expand my prose and craft to deepen and illuminate all my writing and editing.