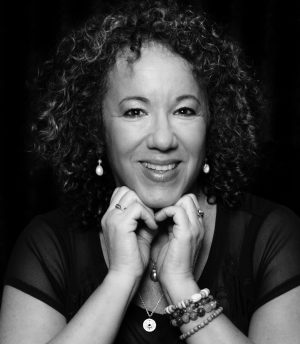 I am a career writer and editor with a significant range and depth of experience. Here is a summary of my work history.
Present Day - 2011
I write, edit, and/or oversee the creation of digital, print and hybrid articles, advertorials, blogs, websites, marketing collateral and social media on a freelance basis.
My clients include newspapers, magazines, corporations, small businesses, philanthropic organizations, industry associations, individuals' web sites and web site developers.
The variety of topics I've covered include financial & estate management, health & wellness, aging & 'boomers,' food & dining, golf & leisure and philanthropy.
2011 - 2000
I was hired by the New York Times-owned (Sarasota) Herald-Tribune in 2004 to develop, manage and write custom advertorial publications.
During my eight year tenure the newspaper changed ownership and became the Herald-Tribune Media Group. My job expanded to include editorial responsibility for many of its advertorial special sections and 'newspapers in education' publications.
I worked as executive editor for a group of parenting magazines in Sarasota, FL for two years starting in 2002.
1999 - 1981
During the 1990s I was a freelance writer and editor specializing in technology and business trends. During that time I developed advertorial sections that appeared in Businessweek (way before Bloomberg) and Money Magazine.
My clients included magazines, newspapers, research firms, 'think tanks,' tech start-ups and marketing agencies. I produced articles, analysis, profiles of people and companies, white papers and marketing copy.
I was an editor for two sections of a weekly newspaper covering computers and communications during the formative years of the original 'PC revolution' and was responsible for investigating, writing, planning and assigning breaking news and feature articles.
My first job, no joke, was at a publication called Firehouse Magazine owned by New-York Times best-selling author and former firefighter Dennis Smith.
Emily Fun Facts
I'm a New Yorker by birth and lived in Brooklyn, Long Island and Manhattan till I managed to escape in 1989.
I was reading by the time I was 3 years old and have been a faithful lover of words, sentences, etc. since that time.
My first museum exhibition, at 5 years old, was a Max Ernst retrospective at the original Guggenheim in NYC where I realized that I, too, was a surrealist.
Then I saw first Broadway show, Fiddler on the Roof, with a cast that included Zero Mostel as Tevye and Beatrice Arthur as Yente the matchmaker. I can still sing every song, but you really don't want me to.
I was an editor of a computer newspaper when IBM launched the first commercial PC (8086-chip with DOS). It wasn't clear what use it had, although some postulated that women could store recipes.
It was fun and fabulous to partake in the vibrant arts and new wave music/club scenes in lower Manhattan in the 1980s.
I ran away from my life (in a good way) and traveled the world in 1988 and 1999. My trip included Australia, New Zealand, Indonesia, Malaysia and Thailand then through Paris, London and back to NYC.
I created and exhibited in a Sarasota, FL art show in 1996 called Cyberart. My piece was a 6 ft. tall weaving made with old school telephone wire that I hooked up to a voice mail system so people could 'talk' on the phone with the artwork.
I am certified to teach Yoga and Danskinetics (Yoga Meets Dance).
I was awarded an M.F.A. in Creative Writing from the University of Tampa in 2015.